6 Key Points for Water Well Drilling Rig Selection
Nov 02, 2023
For water well drilling rigs, the general requirements are. It has simple configuration, low energy consumption, easy operation, strong maneuverability, multi-function and small size. In practical applications, the drilling rig must be selected based on the stratum, hole diameter and depth, and drilling method.
While price is the most common consideration for many people, there are many other aspects to consider – some of which may outweigh the impact of price. Think service and support, training and quality.
Whether buying new or used, some research and education will help find the right water well drill rig to meet your needs.
1. Price
Machine price is a key factor for people to choose the right drilling rig as a one-time investment. The price of the machine increases with hole diameter and depth.
From the perspective of drilling methods, down-the-hole drilling rigs are more expensive than core drilling rigs, and hydraulic drilling rigs are more expensive than vertical shaft drilling rigs, which are mechanical drilling rigs. From a mobility perspective, truck-mounted rigs cost more than crawler water well drilling rig.
2. Operational Cost
It includes the cost of casing, Mud, Fuel, maintenance cost, the salary of people operating it. The rig chosen must be minimal in operational cost and higher on profit margins.
3. Drilling Method
Down the Hole, Rotary Drilling with Mud pump, Auger drilling, direct circulation, Reverse Circulation drilling is the prominent drilling methods. One should take care of the most susceptible method as per site conditions.
The selection of the drilling method will be based on location and well specification. That information will allow you to choose different options, such as whether to use air or mud, rotary drilling or down-the-hole hammer, cable tool drilling or hydraulic rotary.
4. Location
Location includes knowing the drilling conditions underground and above ground drilling conditions. Drillers need to know the formations they must drill through to keep the borehole open for the well. On the surface, drillers need to consider altitude and extreme hot or cold weather conditions.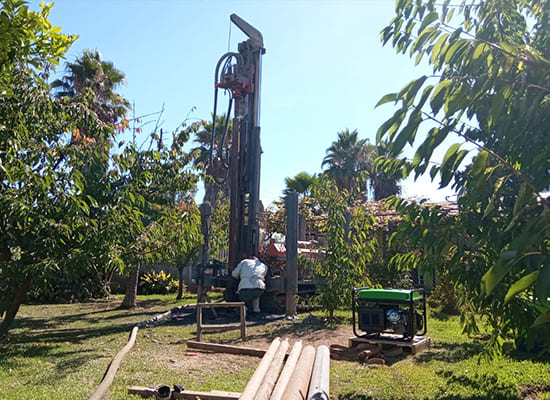 Chilean customer—on-site construction of water well drilling rig
5. After-sales Service
Look for a company that supports its customers, even after the sale. Oftentimes, if a product comes with a cheap price tag, it also comes with a subpar support model. The manufacturers of these discounted rigs might not be around long or won't be there to help you with questions or issues after the sale.
Instead, choose a manufacturer who is known for their after-sale support and resources. If they offer training manuals, videos and technical support, they are likely a trustworthy manufacturer who will help further the success of your business.
A reliable company should be there when you need them expert support available by phone and email. By partnering with a knowledgeable and experienced manufacturer, you'll be able to tap into their familiarity with the products and logistics to get the most out of your water drilling equipment.
Provide air compressor technical support to Vietnamese customers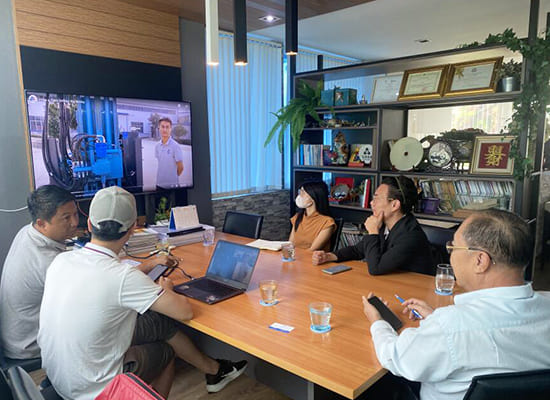 Visiting customers in Thailand—Introducing core drilling rigs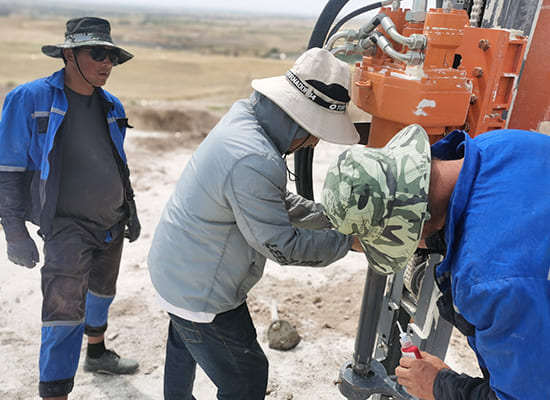 Go to Uzbekistan to provide after-sales service for down-the-hole drilling rigs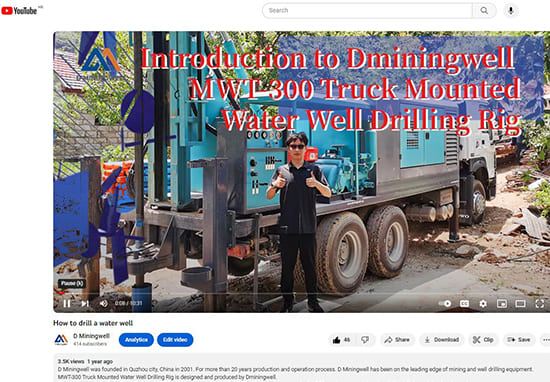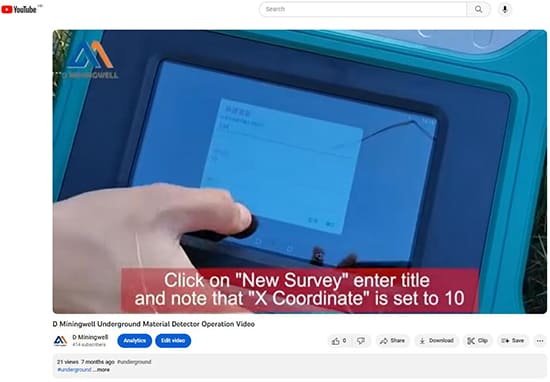 Shoot product operation videos
6. Environmental Protection
Since environmental concerns are quite high, water well drilling rigs should be selected that minimize noise and emission pollution. Buyers should fully understand the applicable standard specifications in their country.