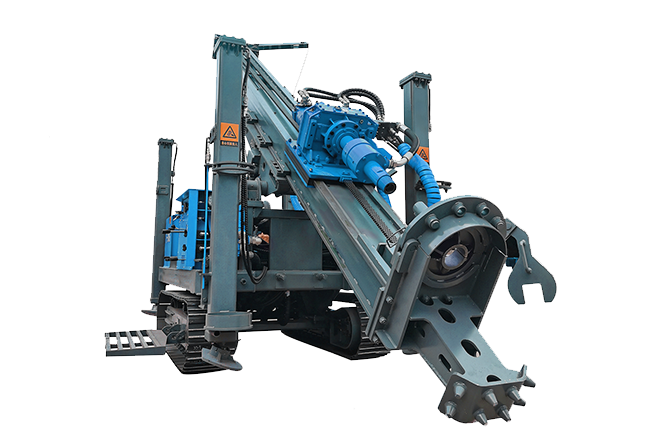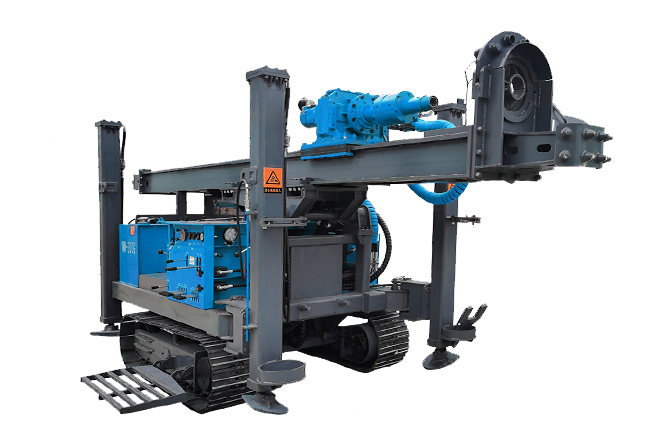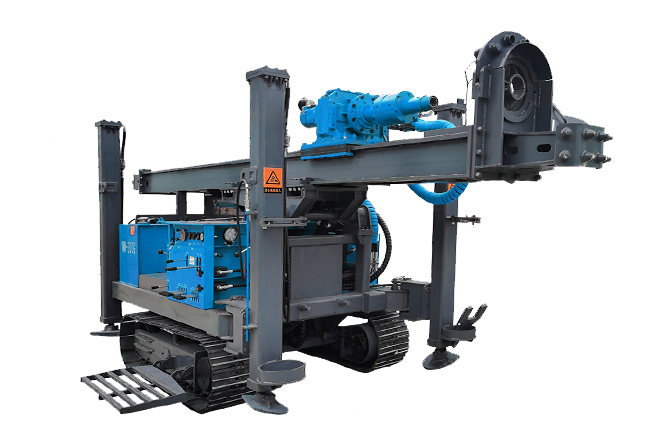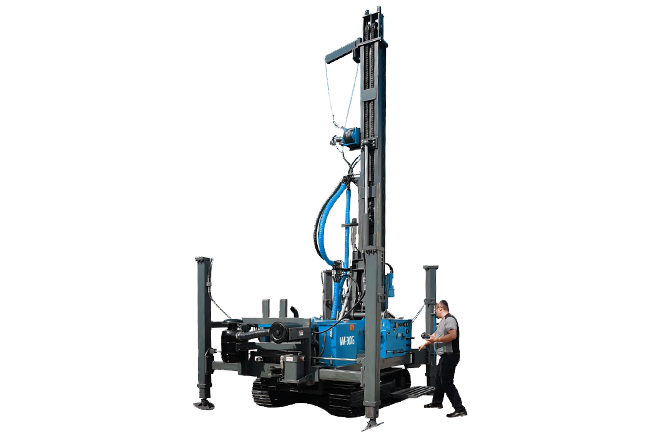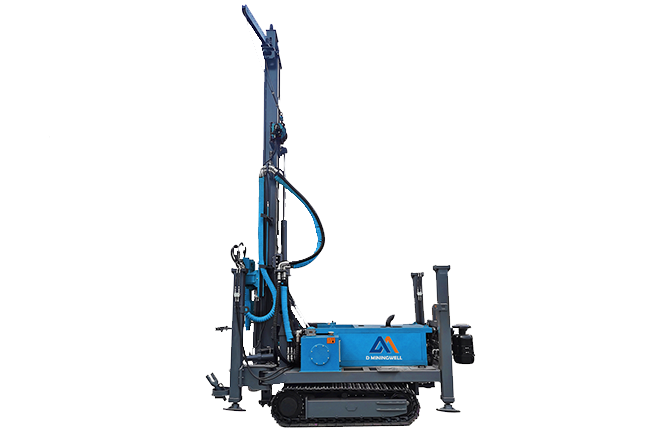 Reverse circulation water well drilling rig MW300G
Brand Name: D miningwell
Certification: CE, ISO
Minimum Order Quantity: 1 set
Packaging Details: 40HQ-20GP
Delivery Time: 15-20 days
Payment Terms: L/C, T/T, Western Union

MW300G reverse circulation drilling rig is a new multi-purpose, high-efficiency, environmental protection, multi-tracktype rig, which uses the latest foreign gas lift reverse circulation drilling technology, rock dust can be effectively collected through a dust collector to avoid environmental pollution.You can also collect slagging cyclone separator can be used in geological prospecting department of sampling analysis.It is a geological exploration drilling, drilling wells,monitoring wells, ground source heat pump air-conditioning and other deep hole of choice for equipment.
The drilling rig can be used in a variety of compressed air on the ground hole reverse circulation drilling. The lifting system,guide compensation, drill pipe loading and unloading, rotation and feed, legs, winch, walking and other system to achieve all of the hydraulic system to significantly reduce the labor intensity and improve the efficiency and quality of construction.