MWDL600 Core Drilling Rig Shipped to Myanmar
Jun 15, 2022
The customer needs to explore a coal mine NTW600 meters in the northern part of Myanmar, and requires fast drilling speed and 0-90 degree oblique exploration drilling. We chose MWDL600 drilling rig for our client.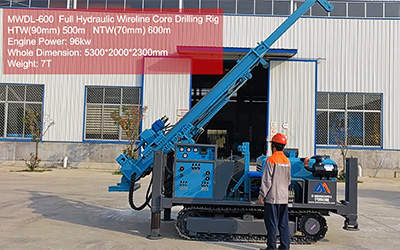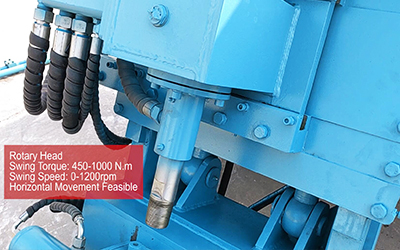 MWDL600 drilling rig is a core drilling rig with large drilling capacity developed by our company according to the needs of current geological exploration users. It is widely used in geology, metallurgy, coal, hydrology, water well, engineering and other fields. The customer used the mechanical vertical shaft drilling rig XY-3 before. Our MWDL600 drilling rig cooperates with our full hydraulic drilling rig, which can exert better performance, faster drilling speed, and more convenient rod replacement without repeated removal of drill rods. Because it is used in mountainous areas, our core drilling rig is equipped with steel tracks.
The whole machine adopts full hydraulic drive and is equipped with an integrated BW90-3 hydraulic mud pump, which can support 45-90° drilling work. Under the working environment of NTW drilling tools (lighter than NQ), the drilling speed is faster and the test depth reaches 600 meters. Salvager: Take two tubes at the same time, one to drill the inside and one to knock the core out.
Customers from Myanmar choose to purchase our machines after watching the field test of our equipment through an online video call. Excellent quality and a complete set of solutions are our advantages. We recommend to our customers to use 1.5m NTW drill pipe to extract cores with a length of 3m. This is a more friendly operation method for workers, and it is also faster than NQ.