Vietnam Chulai Port Expansion (cofferdam) Construction Phase II -- Successful Test Pile
Dec 09, 2022
The cofferdam project is a large-aperture pile hole construction plan. 1000mm and 1200mm diameter casings need to be inserted into the rock formation for 5-6 meters, the total depth of the pile holes is 25-30 meters, 300 piles with a diameter of 1200mm, and 280 piles with a diameter of 1000mm. This solution is expected to allow the port to obtain a load capacity of 500,000 tons, thereby increasing the throughput of the Chulai port.
On January 31, the project's first casing pipe pile test pile was successful. Under the condition of rock hardness of 100-150Mpa, 6 meters into the rock was completed within 4 hours, laying a solid foundation for the second phase expansion of Chulai Port.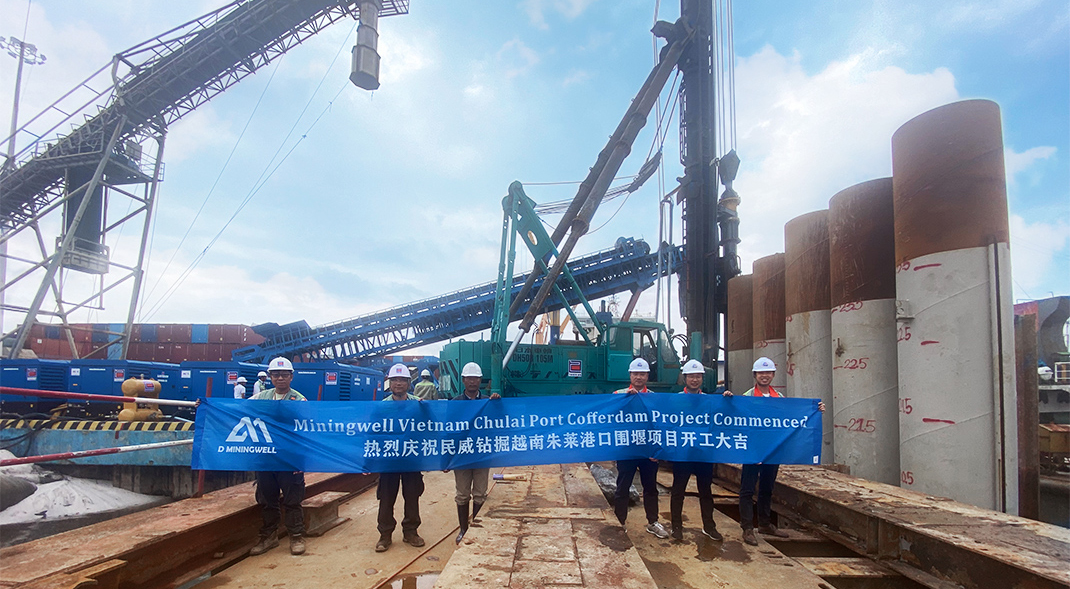 The large-aperture pile hole construction plan this time. The hardness of the rock at the construction site reaches 100-150Mpa, and we will use the DTH system for construction. When the rotary wing bit is turned forward and opened, the working diameter can reach 1250mm, and the 1200mm casing can be directly brought into the rock formation. Five sets of 1600CFM high-pressure screw air compressors can provide enough high-pressure air to blow out gravel, so as to realize the construction of large-diameter pile holes. This project involves drilling tools: customized large-aperture high-pressure DTH hammer, customized drill pipe and rotary wing bit. In addition, 5 screw air compressors, custom rotary drilling rig/long screw pile driver and some DTH pile hole construction aids are included. In order to ensure the smooth implementation of this project, our company arranged three technicians to go to Vietnam for 28 days of on-site guidance.
1. Preparation work 2. Construction program training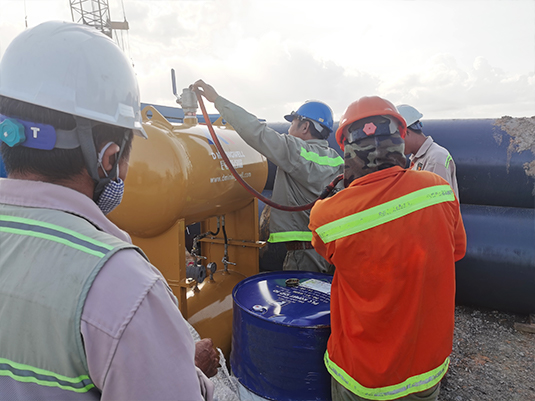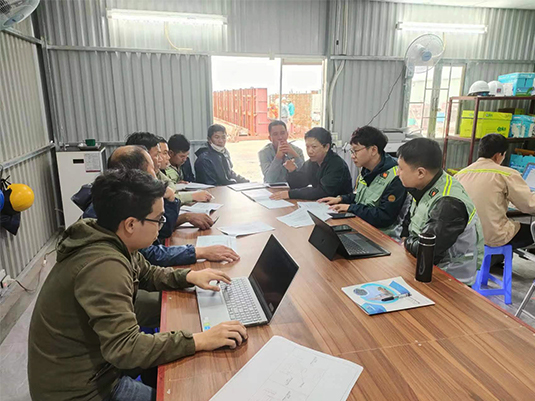 3. Geological Analysis 4. Drill Tool Installation Guide-1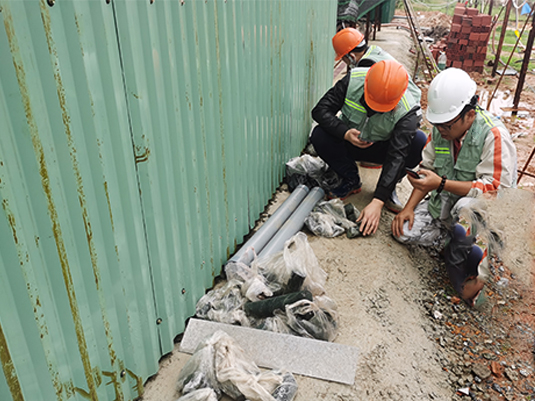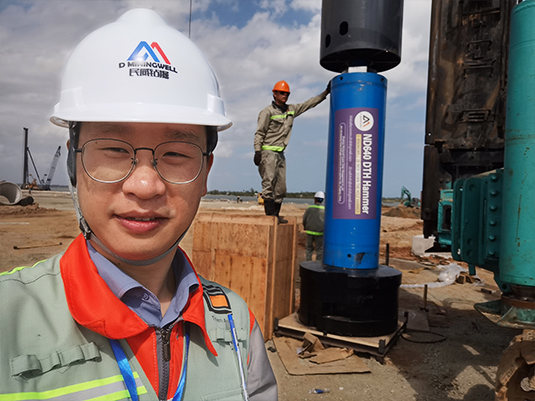 5. Drill Tool Installation Guide-2 6. Drill Tool Installation Guide-3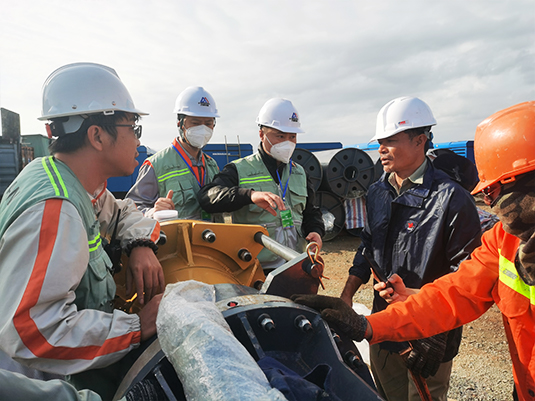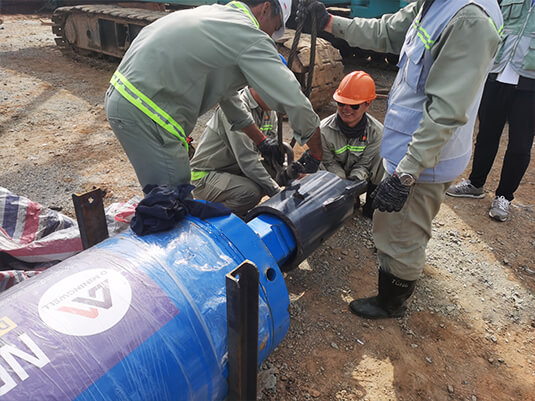 7. Site construction 8. Air compressor maintenance guide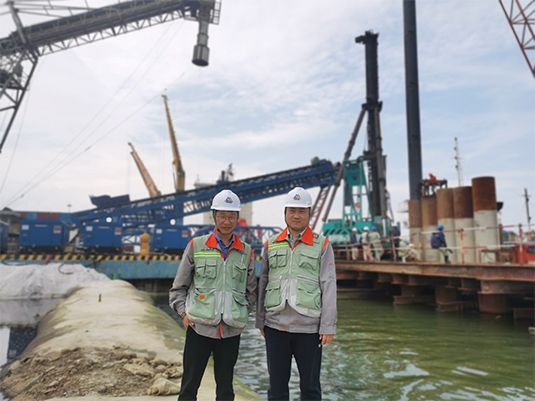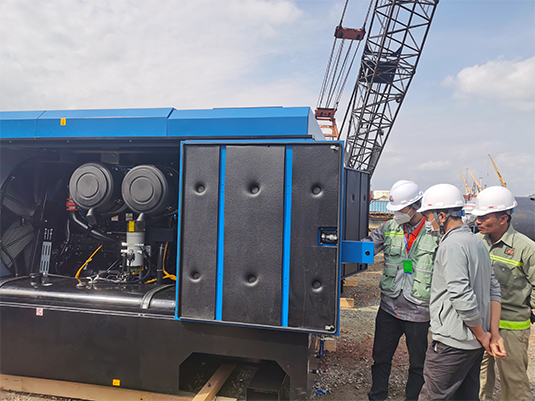 9. land test pile 10. Test pile completed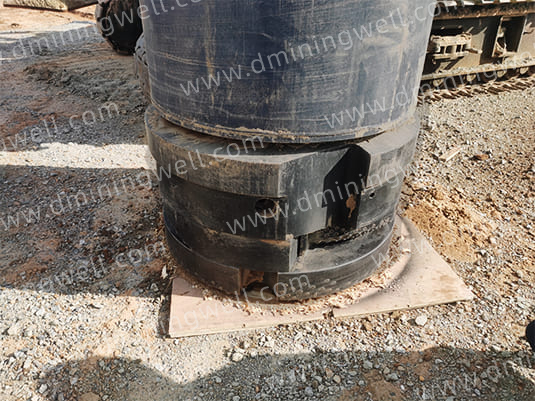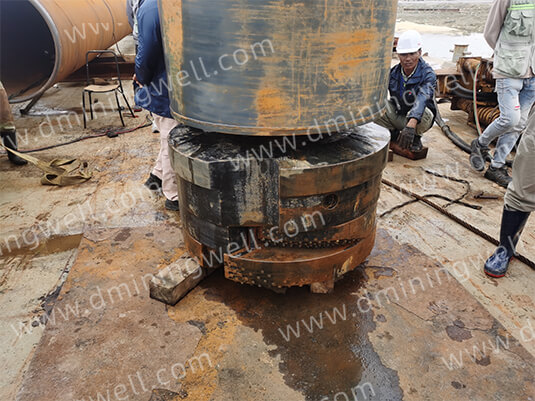 11. Drilling tool installation plan introduction 12. DTH Hammer Installation Guide