MWT300 Vehicle-mounted Water Well Drilling Rig Customer Feedback
Dec 09, 2022
In April this year, we received an inquiry that the local government of Zimbabwe invited bids to purchase a 300-meter water well drilling rig.
This water well drilling rig serves the vicinity of Harare, the capital of Zimbabwe, and drills wells to provide domestic water for local communities, hospitals, schools, etc. In the future, Zimbabwe plans to equip 55 districts with a water well drilling rig to solve the domestic water problem of local residents. Our MWT300 truck-mounted water well drilling rig is the first trial order.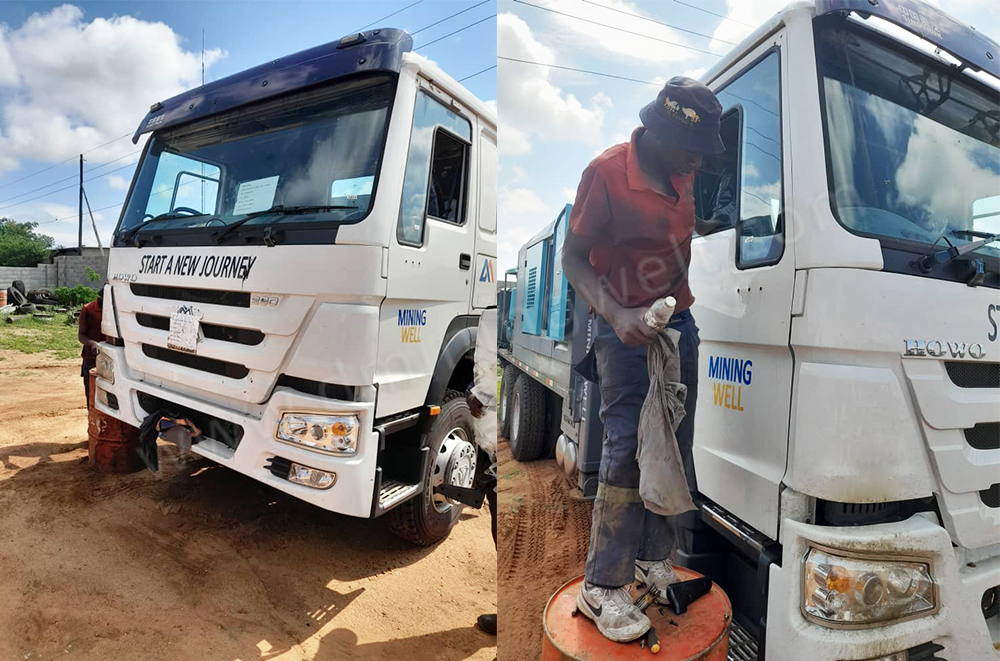 In order to facilitate well drilling in multiple areas, we recommend customers to purchase truck-mounted water well drilling rigs. It has a wide range of radiation and integrates air compressors, mud pumps, drilling rigs, and drilling tools, making drilling more convenient.
We have equipped customers with two sets of drilling tools with a hole diameter of 203mm and 165mm, including water well drill pipes, high pressure DTH hammer, and DTH drill bits.
Since it is the first trial order, customers are not particularly familiar with water well drilling rigs. We also took the introduction and use video of the drilling machine for the customer. In the later use, we have also been providing technical support to customers. The customer was also very happy after receiving truck-mounted Water Well Drilling Rig, and wanted to expand the business of second-hand road construction equipment: road rollers and graders with us.