D Miningwell Day Trip LIUTECH——Connect With Air Compressor
Nov 01, 2022
Last week, our company visited LIUTECH. Liutech products are with advanced technology from Europe. As company which pioneered to have screw air compressor production license. Liutech commit to brand promise "We take care your compressor air",and develop more air solution to customers .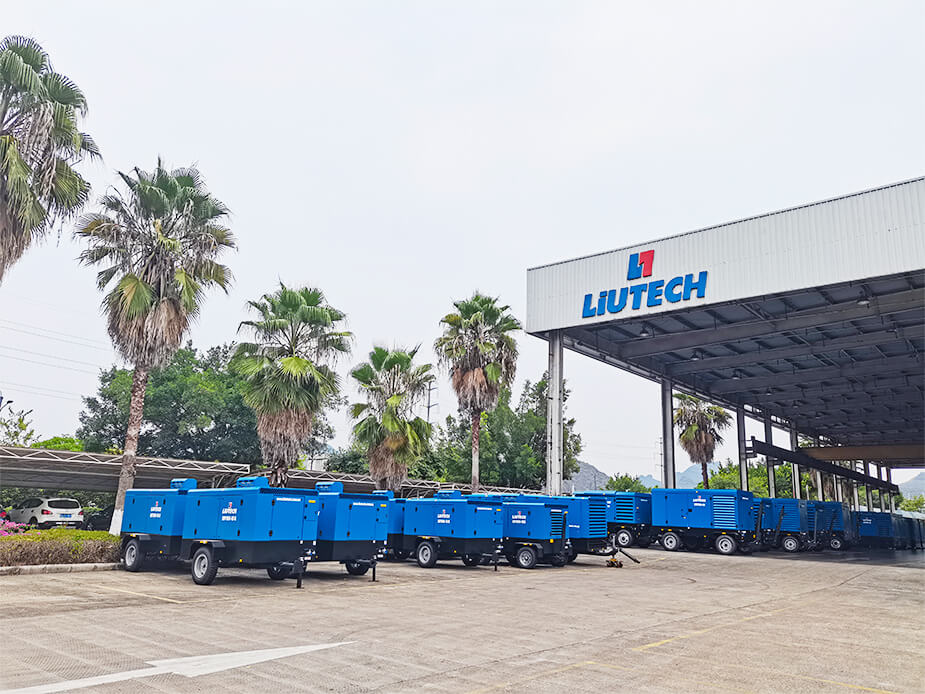 Because we have the same business philosophy "Excellence in performance, Excellence in Quality", we chose to be the distributors of LIUTECH. In the morning, General Manager Su introduced to us the history and culture of LIUTECH, the layout of the company's workshop and how to arrange the production of orders, etc., Manager Su said that LIUTECH will estimate the number of air compressor orders in advance and plan the material preparation in advance, so that we don't have to worry about the delivery time. Then took us to the production workshop. The production workshop is clean and tidy, and there are seats for workers to rest. The workshop where the air compressor is debugged is also equipped with noise reduction equipment, which is very humane. Perhaps this is one of the reasons why many LIUTECH employees are willing to work in this company for more than 10 years.
Liutech Factory Views
In the afternoon, we discussed with the sales manager of LIUTECH about the project of "reclaiming land from the sea" ordered by our company in Vietnam. He suggested that we organize a special team for this project and strongly support our after-sales work. Let's be more confident about this project.
Some photos of us at LIUTECH