How to Choose Tapered Drill Bit and Tapered Drill Rod
Jul 08, 2022
1.1 Three main tapered drill bits: chisel bit, cross bit, button bit.
Commonly used taper:7°、11°、12°,
while 4.8°、6°、9° are also available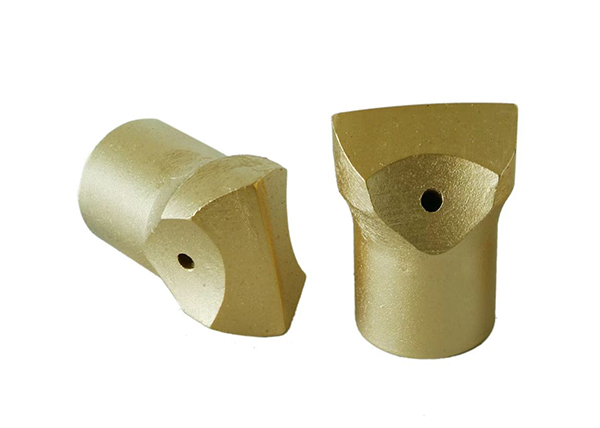 Chisel Bit
: The chisel bit is suitable for
light-duty rock drills
, drilling rock holes with a diameter of less than 50mm, and is suitable for rocks with low hardness. The drill bit is widely used in various mines such as coal, iron, gold, copper, lead and zinc, as well as tunnel excavation in railway, highway and water conservancy construction.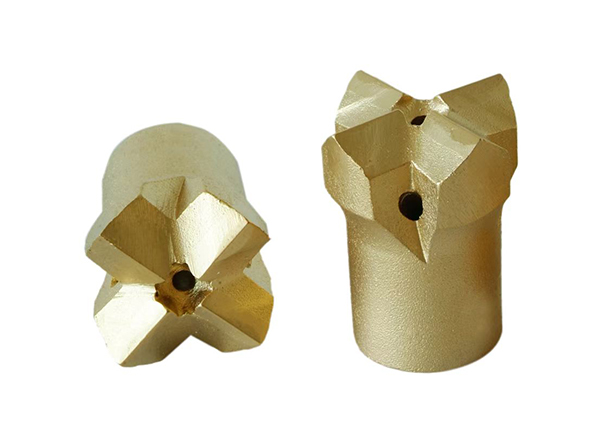 Cross Bit
: The taper cross bit is suitable for
high-power rock drills and can drill into complex rock formations
such as rock cracks. Has strong radial wear resistance. The cross drill also adopts mature technology, high-quality steel and alloy, strong radial wear resistance, high production efficiency and controllable cost.

Button Bit
: Tapered button bits are suitable for
dry and wet drilling in medium and hard rock.
Mainly used for various mines, transportation, water conservancy, roadway, tunnel excavation, quarrying and rock breaking projects in municipal construction.
1.2. Tapered Drill Rod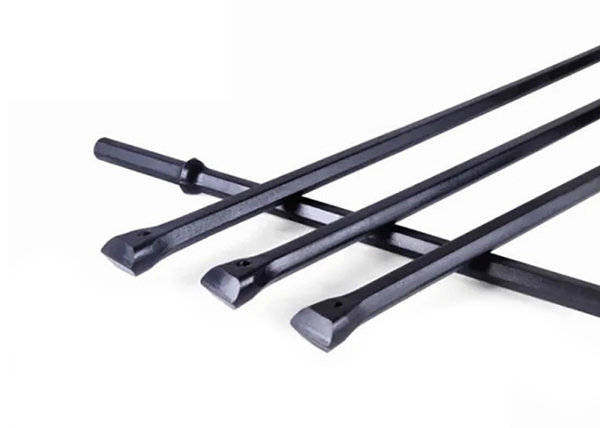 Integrated Tapered Drill Rod
:
These bit is actually the bit and the drill steel all in one piece.
The shank which goes into the drill, the body of the steel, and a silver brazed carbide tip. The body of the drill steel is actually smaller than the bit to allow cuttings to travel up and out of the hole.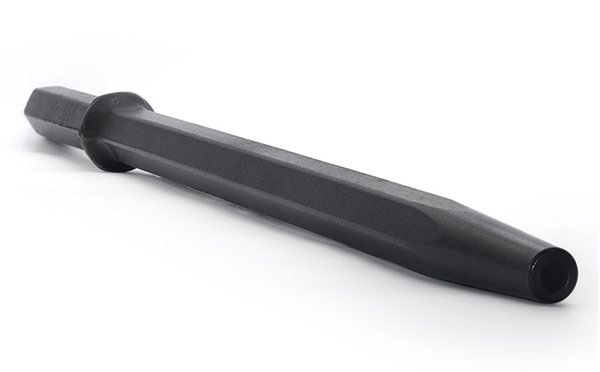 Tapered Drill Rod
:
Tapered drill rods can be used with tapered button bit as part of a drilling machine.
It connects with the same taper as the drill (7', 11', 12'). When the tapered drill bit is worn out due to drilling work, it can be replaced with a new tapered drill bit, so that the tapered drill rod can be used for a long time without damage, which is economical.
2. How to Choose Tapered Drill Bit and Tapered Drill Rod
Different rock formations and rock drills require different cone angles. Wide cone angles are often used when drilling with high impact hydraulic rock drills in moderately hard to hard and abrasive rock formations.
Modern drill rigs typically use 11 and 12 taper angles.
For low impact rock drills and softer rock formations, use a narrow taper angle of 7.
The 7 angle can also be used if you have problems with the bit rotation when using the 11 and 12 equipment. Also, the 4.8 angle is perfect for soft rock when using a pneumatic or hydraulic drill to prevent the bit from spinning or falling off.
A single drill pipe is used to drill short holes (≤2.0m)
, while a drill pipe that can be connected is used to drill deeper holes (>2.0m) to avoid excessive bending stress.
When choosing a rock drilling bit, it should be selected according to the type, performance, rock hardness and toughness of the bit. Generally, a slotted bit is used when there is no crack in the rock; the cross drill bit can be widely used in various rocks, especially hard and extremely hard rocks with high abrasive cracks; the spherical tooth bit is suitable for all kinds of rocks except for highly abrasive rocks. kind of rock.
The following table is for reference only
Chisel Bits
Cross Bits
Button Bits
Taper Degree

7°

7°, 11°and 12°

7°, 11°and12

°

Bits Socket Diameter
mm

23

23

22

inch

27/32

27/32

7/8

Bit Diameter
mm

26 ~ 43

28 ~ 51

28 ~ 45

inch

1 1/32 ~ 1 45/64

1 7/64 ~ 2

1 7/64 ~ 1 25/32

Remark

There are horseshoe and oblique chipways designs;
To drill media hard, hard and crack not grown formation with rock hardness not above f15 and in place where the compacting power of the rock drill doesn't exceed 8Kg/Mpa

To drill hard, very hard and crack grown formation

There are short skirt average long skirt and enhanced long skirt; with hemi-spherical or parabolic inserts configurations; to drill all rock formations except very hard and abrasive formations
Now we know how to properly pick a tapered drill bit and tapered drill rod. We also publish blogs on "
Factors Affecting the Efficiency of Rock Drilling Tools
" and "
Requirements for drilling holes in blast hole drilling operations
". Any information about tapered drill bits and tapered drill rods If you have any questions please contact us.